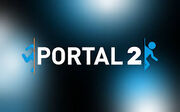 The Group
Edit
Space Friends is a group of fans of the popular puzzle game franchise, Portal.
The first instance and beginning of the space friends began when after finishing portal 2, Madison brought Taylor into the fandom before her friends' interest for the game grew.
Much like the My Little Pony fandom, characters are  
portrayed by members of the space friends.
(In order of joining)
Wheatley: Madison
Chell: Taylor
Space Core: Hattie
GLaDOS: Alia
Ad blocker interference detected!
Wikia is a free-to-use site that makes money from advertising. We have a modified experience for viewers using ad blockers

Wikia is not accessible if you've made further modifications. Remove the custom ad blocker rule(s) and the page will load as expected.